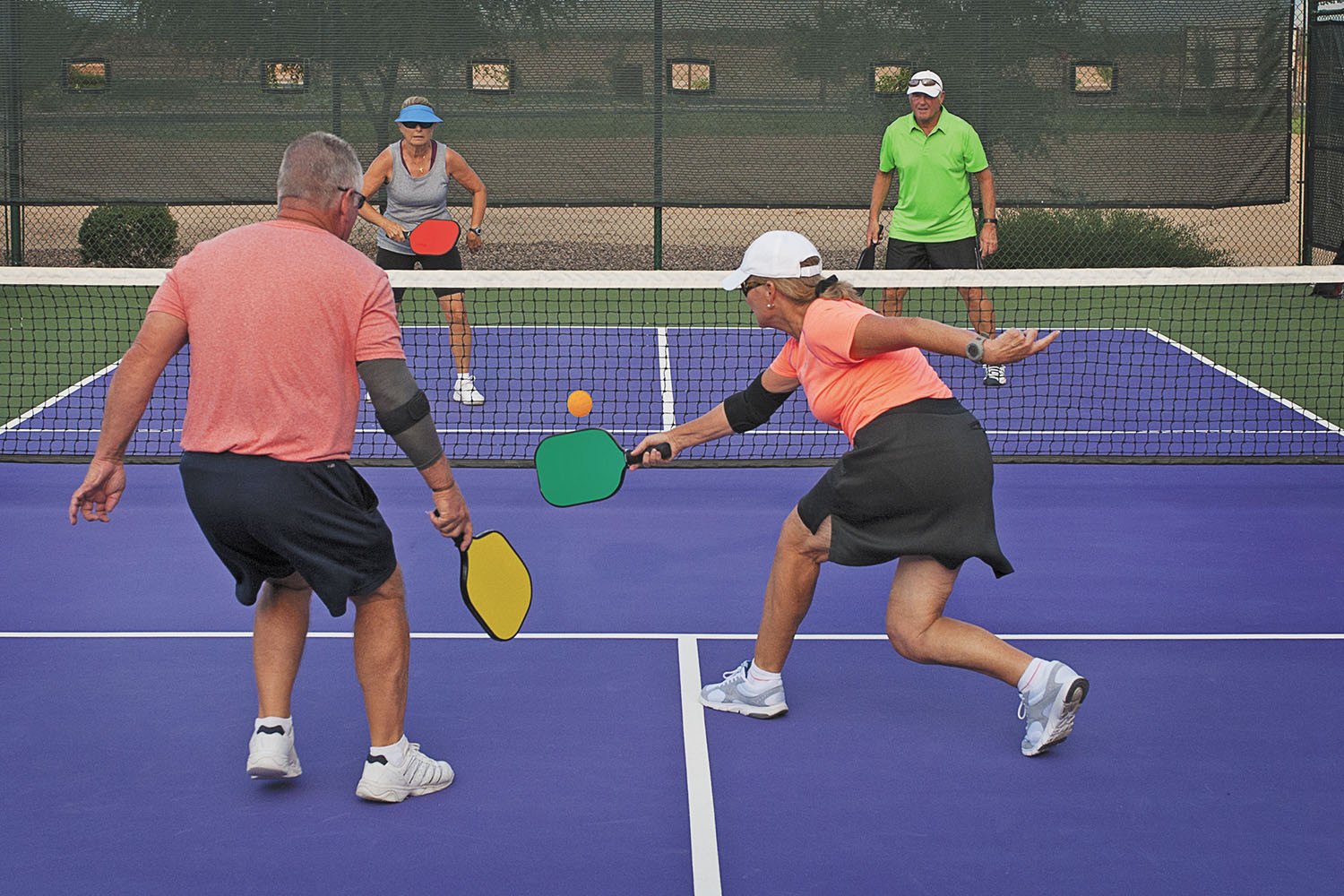 So if you associate with anyone in Howard County over the age of 50 you may very well have heard of the game that has been expanding widely with the over 50 crowd. Even though the sport has been around for almost 60 years it has been growing incredibly in the past 10 years. Much of the growth has occurred when "snowbirds" learn the game where they go for the Winter and then bring it back up North. Here in Howard County the sport now has hundreds of players of all ages playing at numerous locations around the County.
With the warmer weather just around the corner, the Howard County Pickleball Association will be starting its outdoor play on a variety of courts in the County.
Check out their website
and consider joining the Association to learn the game and find out where they are playing.
To learn about what Howard County Recreation and Parks are offering in pickleball
go to this website.
Finally, if you know of a youth between the ages of 11-14 who wants to learn how to play pickleball Howard Community College is offering a one week summer pickleball camp. For registration information type in "pickleball" in the search box at
this link
.
#hocoblogs