While many areas of our State and Country are struggling with growth Columbia seems to be moving ahead with expansion and revitalization of our town. We are all familiar with the new buildings going up in Town Center.
New MedStar Health building
Little Patuxent Square building
Over the next couple of years the Crescent development will bring many new buildings to the Symphony Woods area. Scott Kramer took these photos from the County helicopter that gives an aerial view of the progress on the Crescent development.
Here is a conceptual drawing of the completed Crescent Development.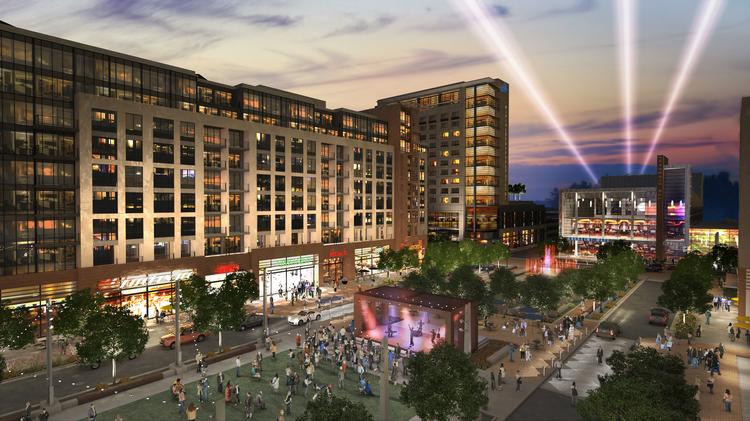 Dr. Chao Wu, a CA Board member
posted information provided to the Board on possible expansion of the dock area of Lake Kittamaqundi.
This was provided by Groundswell Design Group. This are just recommendations for the Board to consider.
Over the next 5-10 years many of the areas of Town Center that we have known will be replaced by new high rise development. The American Cities building, the Copeland Restaurant site and Sterrett Place buildings will be replaced with new high rise buildings. Ground parking in the area will be replaced with parking garages. Recently Howard Hughes Corporation has put out information about possible changes. Not since Jim Rouse made his presentation on the original Columbia plans have plans for development of our area been so significant.
The drawing above is just one of the concept drawings presented.
Plans for 100,000 square feet of new office space, 500 new residential units and 50,000 square feet of new shops and restaurants will dramatically change the look of downtown Columbia. To read the entire report
click here
.
#hocoblogs