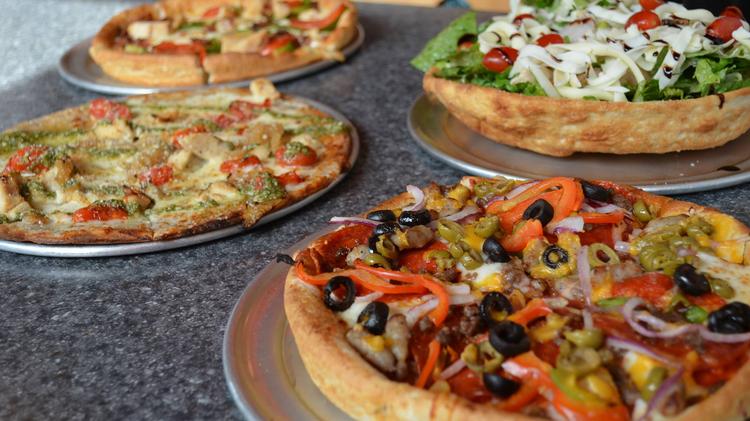 It seems that pizza is still America's favorite food by the number of new pizza places that are opening in our area. A new one opens in Columbia today. I am not sure how good a pizza can be if it is made in 5 minutes but I will try it and see.
From the Columbia Patch:
"

Pie Five

will set up shop in Dobbin Center where Baja Fresh used to be.
At Pie Five, diners create their own personal pizzas by selecting ingredients including crusts, sauces, cheeses, meats and vegetable toppings. Within five minutes, the pizza is cooked in the pizza oven and is ready to eat.
The restaurant also offers salads and pie for dessert.
Pie Five is part of a franchise that has more than 400 locations under contract in 24 states. The local owner said he was excited about Columbia's newest addition.
"Born and raised in Baltimore, I'm excited for the chance to open my fourth Pie Five restaurant in the area," Jeff Mengel, Pie Five Pizza franchise partner, said in a statement. "Once our guests taste one of our pizzas, they'll never go back to that old traditional pizza again."
During the

grand opening in Columbia

, Pie Five will donate a portion of proceeds to

The Living Legacy Foundation of Maryland

, a nonprofit supporting organ and tissue donation.
Pie Five will hold a grand opening celebration from 11 a.m. to 10 p.m. on Friday, March 18. The restaurant is located at 6455-32 Dobbin Road in the Dobbin Center in Columbia."
#hocofood