I just finished reading the book
"Humans of New York."
I hesitated saying "reading" because it really is a book of pictures with captions. I highly recommend this book if you want to see what an American melting pot looks like. All of the pictures were taken of people in New York City and most look like areas of Manhattan. Even though most pictures have short captions some photos go into a little more detail about the person.
Brandon Stanton started taking the pictures for a blog he was doing and it grew from there. Originally the blog would be just pictures but then he started talking with the people he photographed and condensed his conversation into a line or two.
You come away from the book admiring the everyday struggles and stories that each of these people shared. Everyday we past people who have similar struggles that remain hidden from us as we pass. Just the brief time of taking a photo made enough of a connection that many of the people opened up about where they were at in life.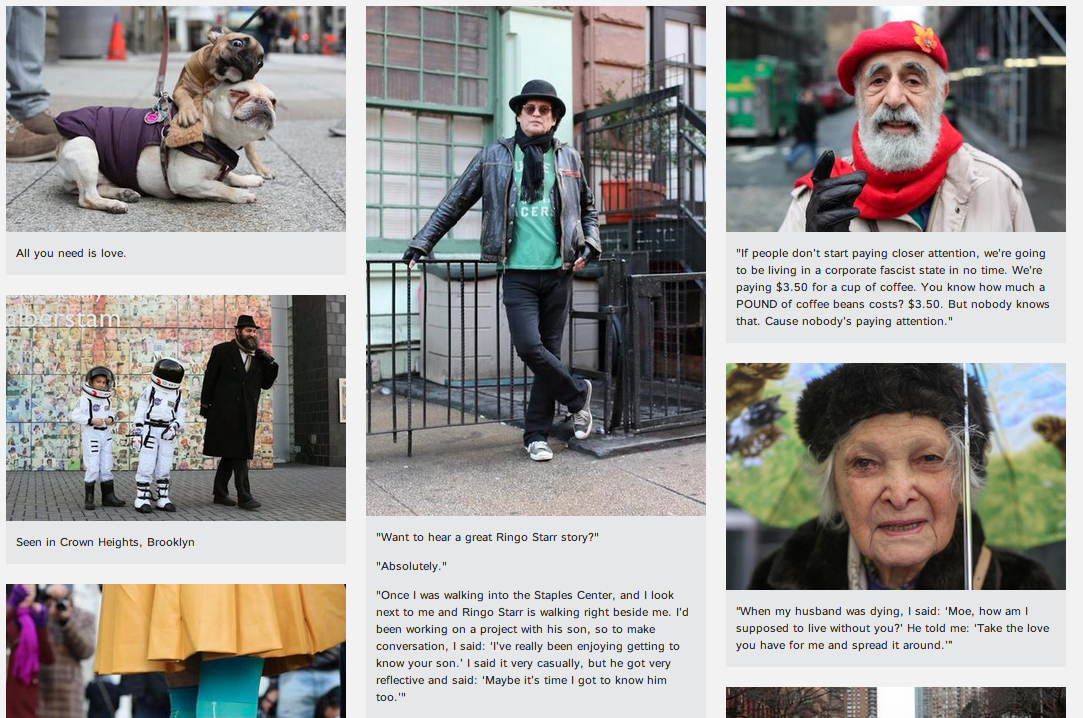 P.S.
The Facebook page link for the stories is here
.
P.S. 1
Brandon on Trump
.